PROPRISM offers more than just a textbook set of instructions. It has developed a training package for MS-Project geared towards its users. It enables practitioners to learn how to use the software efficiently and then apply what they have learnt.
Getting to know a piece of software is about more than just learning which button to press. You need to truly understand how the programme works in order to use it to save time, resolve issues and thus add real value to a project.
The basic level course trains planners of all levels in how to use MS-Project. The training covers the different planning development processes from structuring the project to adding activities, developing sequences and managing resources/costs. It enables planners to devise a master reference document and explains how to enter progress updates.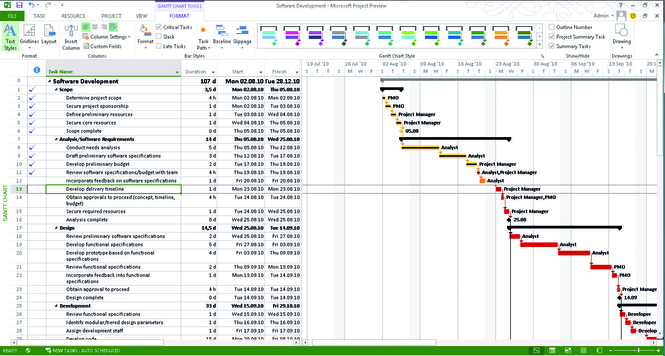 Benefits and customer focus
For the management and executive team:
The training ensures that your planners have acquired the necessary knowledge to use MS-Project to develop and improve planning.
Planning can be used in project management.
It makes it easier to identify the risk of delays and manage margins.
For the project management team:
A better practical understanding of how to develop and manage planning with MS-Project.
MS-Project increases the capacity to analyse and optimise planning.
Planning can be used to extract relevant information for specific members of the project.
More trainings: Trainings
Latest posts by Bertrand GUERARD
(see all)