Project Management Consulting
Our experts will provide you advice on the management of your projects.
Project management enables your team to achieve its objectives and to successfully execute its project. It ensures good planning and effective management of resources. It is an essential tool for monitoring the progress of the project. Project management is essential to the success of a project and brings together all the human, material and financial resources needed to ensure that it runs smoothly.
The objectives, deliverables and resources required for projects must be defined upstream to ensure that they correspond to the expectations of the stakeholders.
Project management stages
Project management can be divided into 5 main stages:
Identification of project needs

Identification of the project's purpose, objectives and expected benefits.
Assessment of the feasibility of the project, including the resources required and its constraints.

Project planning

Drawing up of a detailed project plan defining tasks, deadlines, resources and responsibilities.
Use of a planning tool (such as a Gantt chart) to visualise the project timeline.
Identification of potential risks and development of strategies
Project launch

Allocation of the human and material resources required for the project
Organisation of a launch meeting with all stakeholders
Distribution of the project plan and tasks to team members.

Project control and monitoring:

Measurement of progress against the initial plan.
Identification of deviations from objectives and make adjustments if necessary
Problem-solving if necessary
Ensuring compliance with the budget and timetable.

Project closure

Evaluation of the results and performance of the project.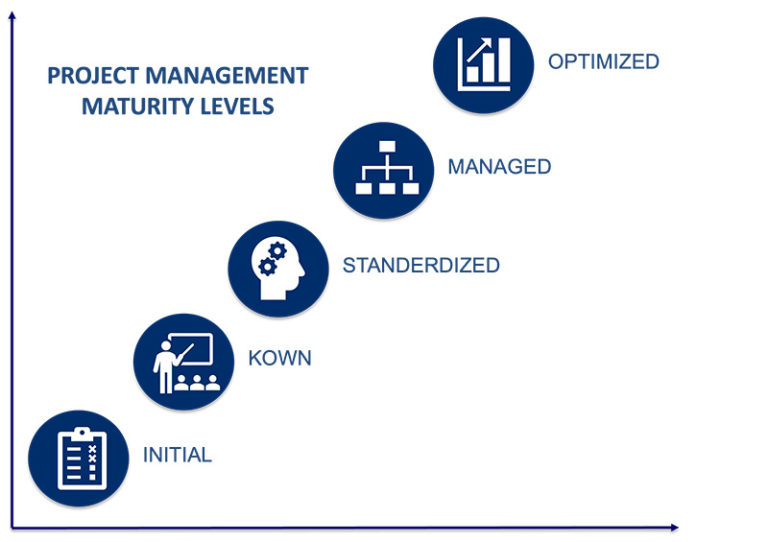 Project management with PROPRISM
Perhaps you understand the importance of project management, but don't know where to start or how to go about it? PROPRISM can assist you with expert project management advice. Whether it's the pharmaceutical, chemical, energy, marine, construction, transport and infrastructure or engineering industries, we operate in a wide range of sectors and possess solid experience in each.
Why entrust your project management to PROPRISM?
Our experts will provide you with advice on the management of your projects.
Our project management consultants are available to provide you with effective advice and support according to their expertise.
They can help you to:
Examine your current project management processes and capabilities
Provide an overview of weaknesses in current processes and controls
Establish recommendations to improve processes, management methods and project direction
Support the implementation of new tools, processes and procedures
Assist in the use of project management software
Provide the right management tools to the right people
By assigning the right tasks to the right people on the project, you can make your project run more smoothly and ensure that deliverables are produced on time.
Without getting into the execution of the project as such, we provide you with the right tools so that you are able to manage your project yourself, with your own project manager.
We train you in the use of project management tools such as dashboards, Gantt charts and MS Project and Primavera P6 software. All these methods are essential in determining an effective strategy for managing your project.
PROPRISM brings tailor-made support to help you launch your project and to properly execute it.
Looking for a new challenge?
PROPRISM is first and foremost a team of project management experts available to serve YOUR projects.
Our in-depth industry knowledge and our mastery of the most advanced project management techniques (PMO, management, project planning & project monitoring software, etc.) make PROPRISM a strategic partner of choice for the execution of your most ambitious projects.
expertise in managing your projects
With many years of experience, our cross-sector skills based know-how is totally unique. 
Our team guarantees the success of all your projects on the basis of reliable forecasts, with no unpleasant surprises.