Time and cost risk analysis
Manage your project risks
We support you in managing the risks of a project or a portfolio of projects
All projects are affected by risks from the very beginning: availability of resources, development of specific equipment, obtaining permits, weather, geographical or political conditions, etc.
It is therefore important to identify, classify and quantify them.
Our team of experts helps you set up a quantitative and qualitative analysis to simulate the time and cost impacts of your project. 
From analysis of the schedule to Monte-Carlo simulations, we work with you to define the responses to risks and corrective actions according to their time and cost impacts.
Managing project risk is an essential element that you must control in order to keep your project on time and on budget.
If you don't consider the impact of risks and uncertainties on your project, you could lose large amounts of money!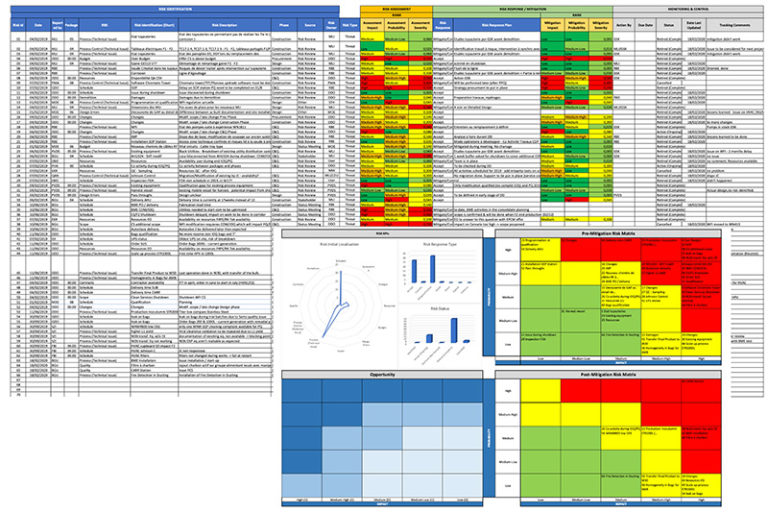 The risk register, qualitative risk analysis
The risk register is developed to facilitate a comprehensive analysis of your project-specific risks. Each risk is identified, classified and analysed to define:
Monte Carlo simulation, a quantitative risk analysis
Monte-Carlo simulations are used to analyse risks from a probability point of view: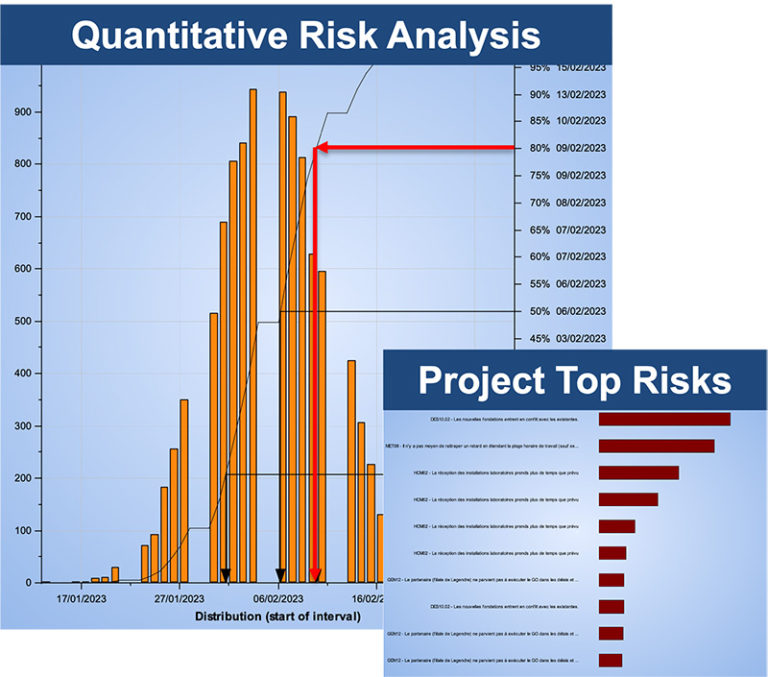 What will be the time and cost impacts of the risks on the project?
We help you to identify the risks of delays and carry out simulations on the schedule in order to visualise delay impacts, as well cost impacts. This allows us to identify the appropriate mitigation plans.
A model of the defined mitigation plans shows their relevance and the evolution of the risk matrix.
We set up warnings in the schedules in order to anticipate the risks that could affect the project deadlines and budget. Such risk management allows actions to be implemented as soon as possible where necessary.
Looking for a new challenge?
PROPRISM is first and foremost a team of experts to serve your projects. 
Our in-depth industry knowledge and mastery of modern project management techniques make PROPRISM a strategic partner of choice in the development of your most ambitious projects.
expertise in managing your projects
With many years of experience, our cross-sector skills based know-how is totally unique. 
Our team guarantees the success of all your projects on the basis of reliable forecasts, with no unpleasant surprises.